FOOD & DRINKS
Get a little time out and enjoy our menu. The cozy ambience, delicious meals from classic to extraordinary, and fine wine invites you to stay and relish. And of course there is also something for our little guests: they have their own kids menu as well as entertainment for the wait.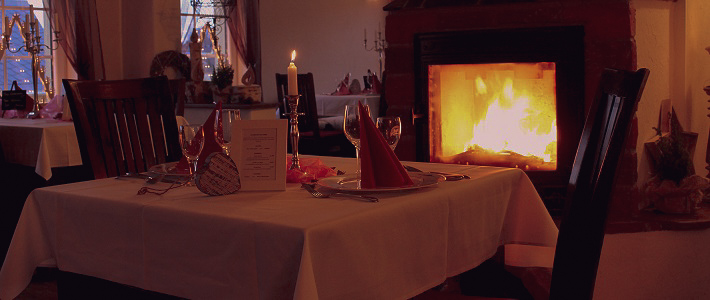 Fresh and local ingredients and best preparation is very important to us. That's why it might take a little longer for your meal to arrive. Just be patient and look forward to a meal freshly prepared by our chef – promised, it's worth it! Plus, surely we only use the best ingredients.
We are looking forward to your reservation and hope you will enjoy your meal!
Vegetarian & vegan
For our vegan and vegetarian guests we've got a variety of plant-based and meat-free dishes, made from the freshest locally and sustainable grown ingredients. We also offer vegan wine to go with the meal, like a Urschiefer Riesling from the Caspari-Kappel Vinery.
Wine & Liquor
Just like with our ingredients, we make sure to only use best quality in our wine and liquor range. The local purchase is very important to us, that's why we choose the saxony wine.